Tory Cllr Andrew Draper Drove three times over legal limit and assaulted police The Tory adminis...
Girls from Badminton School in Bristol jumping in the air. The school actually sent this photo ...
In the aftermath of last week's riots there has understandably been a mood of alarm and a genera...
Tim Montgomerie, editor of Conservative Home has a thing about CCTV and how useful it has been in ...
Protesters at Brome earlier in the year (Photo EDP) The Diss Express reports that the Brome waste...
Suffolk County Council have announced that they have agreed to begin negotiations with groups who expressed an interest in running 14 of the...
Unhappy with local services closing? Think it unfair that we in Stradbroke and Eye will soon have to...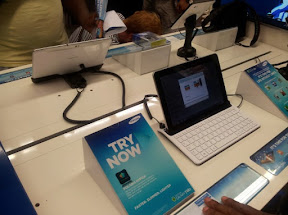 Someone at work dropped a flyer into my office today for the UK launch of the Samsung Galaxy Tab ...
New Blog

Blog Archive